A Community Agency
Elm City Rehabilitation Center, a not-for‑profit organization, was founded in August 1959. ECC has been at its current location on W. Walnut St. since 1991, and has been a Jacksonville Chamber of Commerce member since the early 1970's. Vocationally oriented, ECC helps people with disabilities be independent and live in the community.
---
CARF Accredited
Elm City Center has been nationally accredited by the Commission on Accreditation of Rehabilitation Services (CARF) since 1972. Our current accreditations include:
Case Management Services : Psychosocial Rehab (Adults)
Community Housing : Psychosocial Rehab (Adults)
Community Integration : Psychosocial Rehab (Adults)
Community Services : Community Housing
Community Services : Community Integration
Community Services : Supported Living
Employment Services – Organizational Employment Services
Supported Living : Psychosocial Rehab (Adults)
---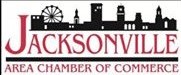 Elm City is an active member of the Jacksonville Area Chamber of Commerce. The Chamber works to promote issues and activities which meet the needs of its members and the surrounding communities.
---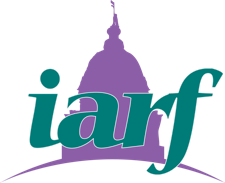 Illinois Association of Rehabilitation Facilities is a statewide trade association with over 90 organizations providing services that help people be independent in Illinois. Elm City was a charter member in the early 1970's and remains very active in association activities today.
---

We have been members of JREDC since it started. The goals is to bring more employers to Morgan and Scott Counties in Illinois.