ELM CITY CENTER AWARDED THREE-YEAR CARF ACCREDITATION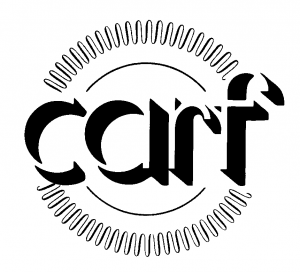 Elm City was surveyed September 21-23, 2022 by the Commission on Accreditation of Rehabilitation Facilities (CARF) under the Behavioral Health criteria. This is a national set of standards for community based programs. Elm City Center was accredited for a period of three years extending to September 2025. The latest accreditation makes 43 consecutive years that Elm City has been accredited by CARF.
This accreditation outcome represents the highest level of accreditation that can be awarded to an organization and shows the organization's substantial conformance to the standards established by CARF. An organization receiving a Three-Year Accreditation outcome has put itself through a rigorous peer review process and has demonstrated to a team of surveyors during on an on-site visit that its programs and services are of the highest quality, measurable, and accountable.
The Illinois Department of Human Services has used CARF as a basic accreditation standard for many years. Certification allows groups like Elm City to achieve deemed status for basic business and service requirements that DHS may have. This level of accreditation only comes from people working hard to make sure we provide high standards of care for the people we serve.
We were surveyed for our programs in:
Case Management/Services Coordination: Psychosocial Rehabilitation (Adults)
Community Housing: Psychosocial Rehabilitation (Adults)
Community Integration: Psychosocial Rehabilitation (Adults)
Supported Living: Psychosocial Rehabilitation (Adults)
Community Housing
Community Integration
Supported Living
Organizational Employment Services
Services Coordination
Governance Standards Applied